Garage Door Springs
Back To Our Services
Drivers can safely use their garage when they have strong and sturdy springs. Garage Door Repair Oakbrook Terrace effectively installs your garage doors so that the springs will be able to withstand the amount of use it receives. Effective installation involves making sure that every part of the door has been tested and is properly working. If your springs have not been properly installed, they will eventually begin to wear out faster and could cause damage to other parts of the door. It is important that you allow our professional service technicians to provide you with your installation and repair needs. We have the tools needed to handle the job. When it comes to your springs, they must be repaired and handled with care. They are tightly wound, and if you do not know what you are doing, they could unwind and cause you injury. Instead, leave it to us to take care of the job for you.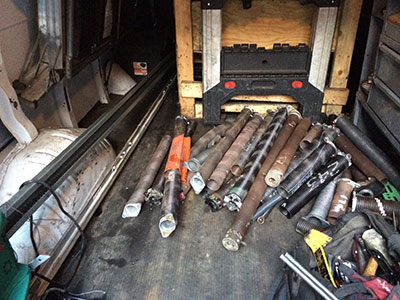 Maintaining the Condition of Your Springs
At "Garage Door Repair Oakbrook Terrace", we are able to help you with the maintenance of your garage door springs. With the training and the amount of experience of our expert service technicians, we can properly maintain the condition of your doors. Properly maintained springs will help with the way your doors operate. You may not be aware of just how much wear and tear your springs receive over the years but our service technicians are. The moment they see your springs, they are able to determine just how frequently you are using your garage. If there is a family, it is likely being used a lot more on a daily basis. Your lifestyle greatly affects the amount of use of your doors. If you want to avoid the chance of your doors from falling down, you'll need to have routine maintenance performed. With our maintenance services, we will be able to see where and if spring repairs are necessary. If our service technician determines they do, they are able to make these repairs immediately. Let us service yours today.